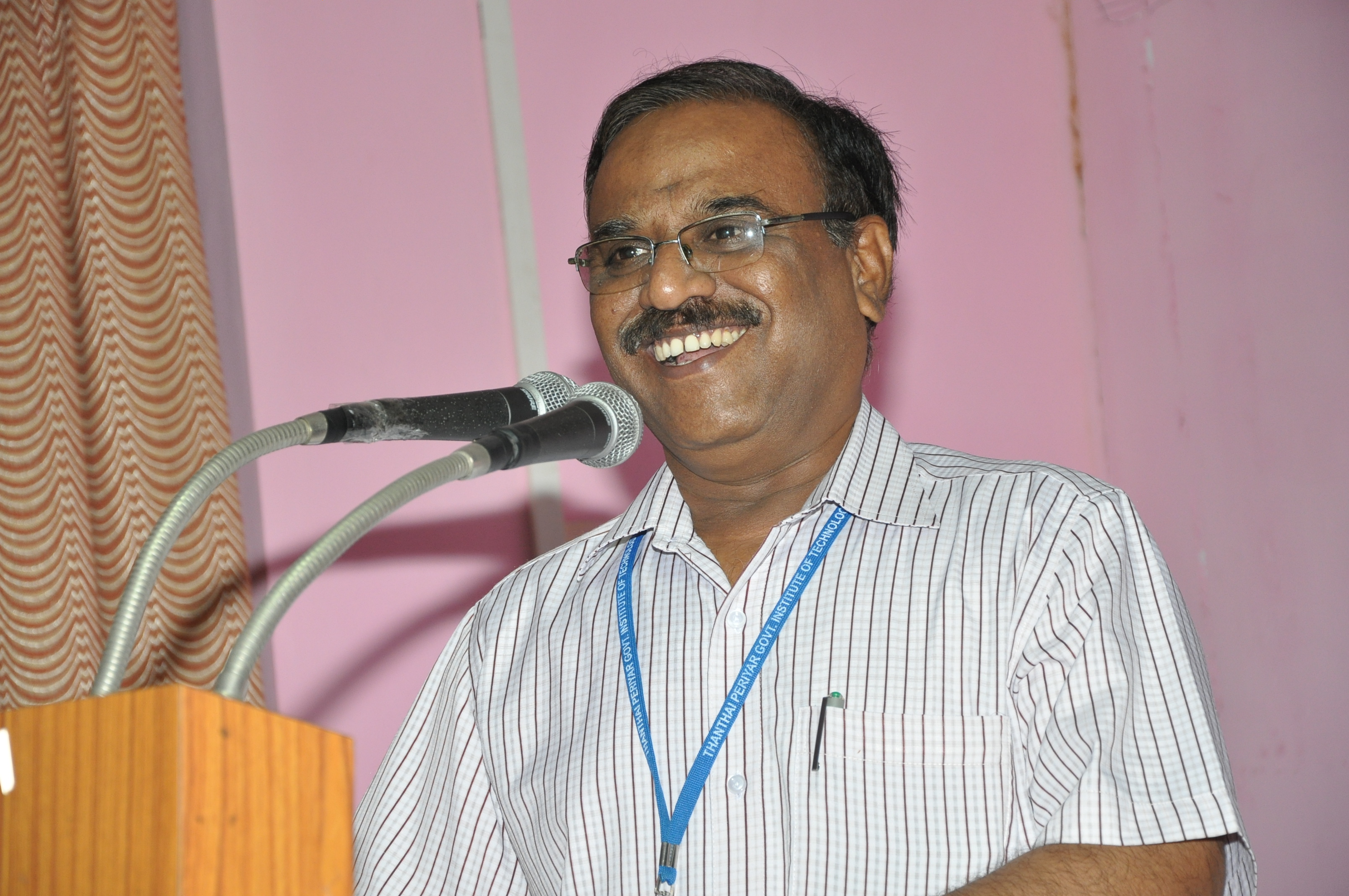 Thiru. V. Kumar was born in Vellore, Tamil Nadu and started his primary school education at Danish Mission School, Thiruvannamalai and completed his school education in St. Antony's Higher Secondary School, Thanjavur. He obtained his bachelor degree in Civil Engineering from Annamalai University, Chidambaram, and did his post graduation in Structural Engineering in Government College of Engineering, Salem under University of Madras and Ph.D from Anna University, Chennai.
After serving in Tamilnadu Public Works Department for a short period, he opted for teaching and joined in August, 1988 as Associate Lecturer in Civil Engineering, GCE, Salem under the Directorate of Technical Education, Tamilnadu. He has served as Lecturer, Senior Lecturer and Selection Grade Lecturer, Assistant Professor and Associate Professor in GCE, Salem TPGIT, Vellore and ACCET, Karaikudi. Presently he is working as Principal of Thanthai Periyar Government Institute of Technology, Vellore after serving as Professor of Civil Engineering and Principal in-charge of the same institution. He is known for his student-centred approach in dealing with the students and problems faced by them. He has introduced a few measures in the institution recently to enhance the student's performance and involvement in studies.
His area of interest is torsional flexural buckling behaviour of thin-walled concrete compression members and his Ph.D work is also on TFB behaviour of stiffened thin-walled RC compression members. He has so far published more than 45 papers in national and international conferences and five papers in national and international journals.
Lot of consultancy works involving concrete mix design, soil bearing capacity and RCC and Steel structural design were completed by him on behalf of the Department of Civil Engineering. To cite a few, the New Bus Terminus at Hosur, New Bus Stand at Theni, Bridge across the Cauvery river connecting Nattatheswarar temple and concrete mix design for Suzlon wind turbines all over south and western Tamil Nadu and Sri Lanka are in the long list works executed by him.