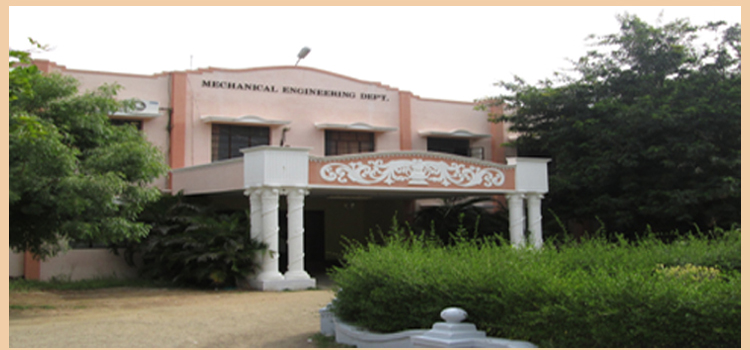 Department of Mechanical Engineering
As a part of promoting technical and research activities, the department periodically organizes various Seminars, Guest Lectures Workshops and Conferences. The department has well equipped laboratories and highly qualified faculty members. The Department offers consultancy works in CNC machines and rapid prototyping.
The Department of Mechanical Engineering has evolved comprehensive learning approaches other than lecture classes in an integrated manner through Lab Sessions, Assignments, Periodic Tests, Seminars, Industrial Training, Industrial Visits, Paper Presentations and Projects.
| | | | |
| --- | --- | --- | --- |
| S.No | Programmes | Approved Intake | Type of the Programme |
| 1 | B.E. (Full Time) | 120 | Regular |
| 2 | B.E(part time) | 40 | Part time |